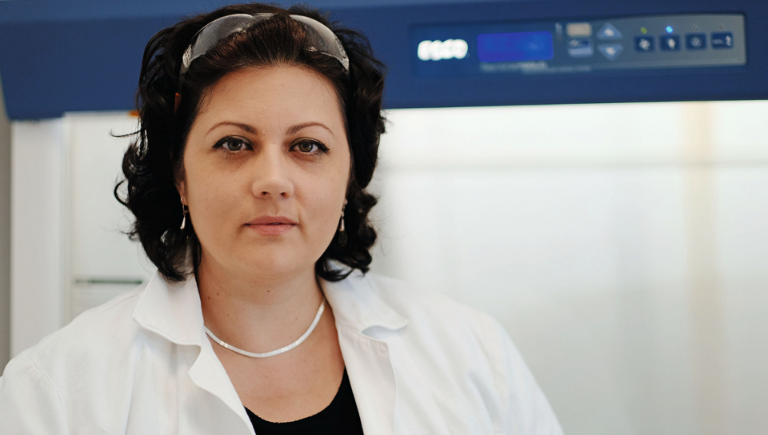 Dr.rer.nat., Ing. Helena Kanďárová, ERT, Scientific Director of the Institute of Experimental Pharmacology and Toxicology (IEPT) of the Centre for Experimental Medicine of the Slovak Academy of Sciences (CEM SAV), was interviewed for the July issue of Quark magazine.
In this popular magazine about science and technology, Dr. Kanďárová explains what toxicology is all about. In the aptly titled interview, "Toxicology of the 21st Century", she tells readers about the possibility of testing the safety of chemicals, the methods replacing animal testing, and the legislative requirements that still necessitate such tests. 
In the interview, Dr. Kanďárová reveals answers to these and many other questions:
Who will take up the role of toxicologist?
What does EU legislation say about animal testing?
What alternative methods to animal testing (the so-called New Approach Methodologies) exist?
What is the approval process for such approaches?
Are there any opportunities for artificial intelligence in toxicology?
How does the ONTOX project use artificial intelligence?
In what COVID-19-oriented research is CEM SAV involved?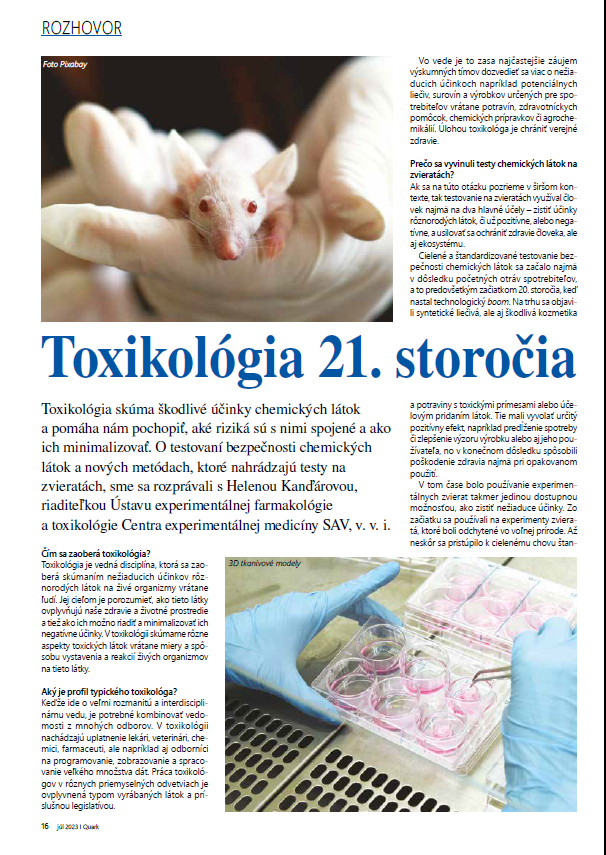 Quark magazine can be purchased from newsstands, shops and the Science and Technology Information Centre Slovak Centre of Scientific and Technical Information in the Science Library on the 1st floor.