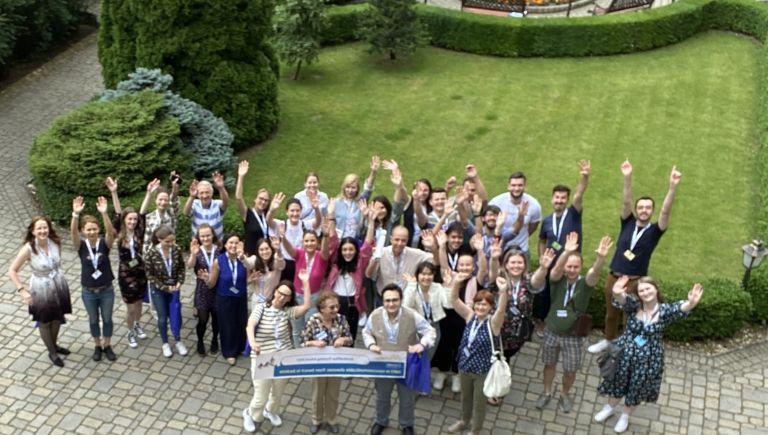 In the last June week (26-30 June 2023), PhD students, postdocs and young scientists at the beginning of their careers, who are researching the nuclear factor NRF2, met in the beautiful surroundings of Smolenice Castle as part of the Summer School of the COST CA 20121 project (BenBedPhar).
Thanks to the financial support of the European Cooperation in Science and Technology (COST), staff from the Department of Experimental Hypertension, Institute of Normal and Pathological Physiology, Centre for Experimental Medicine, under the leadership of Dr. Iveta Bernátová, the opportunity to organize the Summer School of the COST CA 20121 project (BenBedPhar) entitled: "NRF2 in Noncommunicable Diseases: from Bench to Bedside". NFR2 plays an essential role in activating important antioxidant and protective pathways in cells.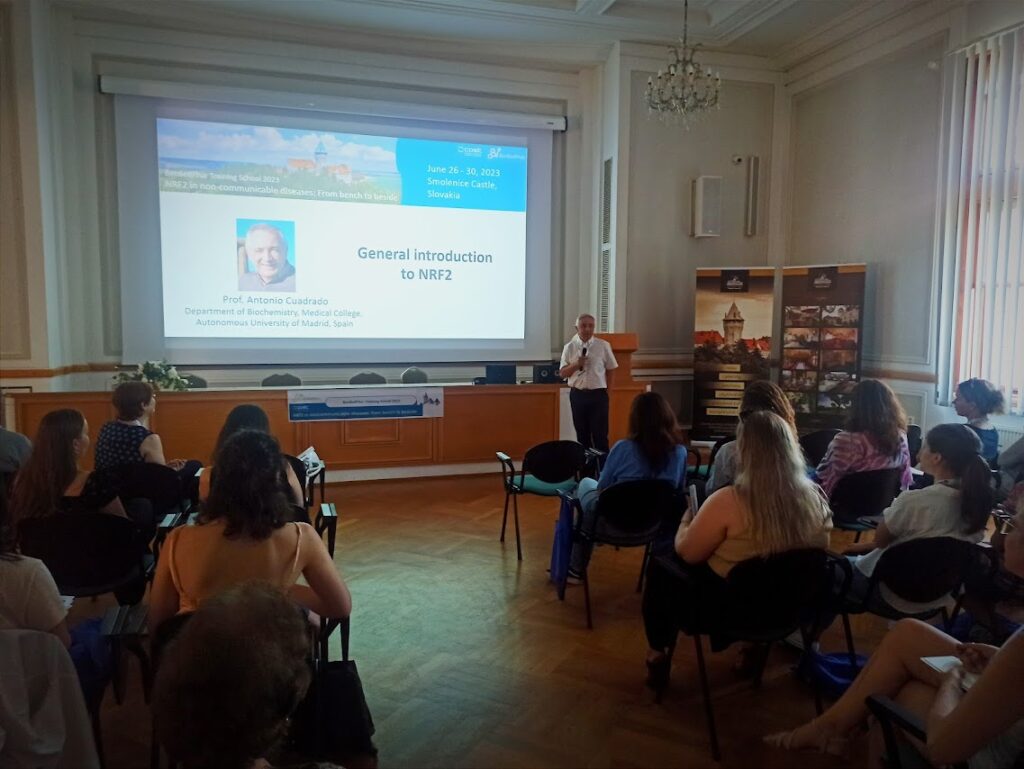 The Summer School aimed to contribute to educating a new generation of scientists focused on researching this nuclear factor in the development of chronic noncommunicable diseases. The event brought together 30 PhD students, young scientists, and 7 distinguished scientific mentors from 16 countries.
Participants enjoyed a programme full of scientific lectures, discussions and practical demonstrations of scientific work. Thanks to the support of the Ministry of Education, Science, Research and Sport of the Slovak Republic, 8 students and young scientists from Slovakia participated in the event. The rich scientific programme was balanced by cultural and social activities, where the young scientists and the expert lecturers could get to know each other better and learn more about the history and culture of Slovakia. We believe that new friendships and future scientific collaborations were formed thanks to this Summer School.